Kitchen Exhaust System Cleaning
When to Clean your Kitchen Exhaust System
Commercial cooking operations create a lot of grease over time, some faster than others. It's not enough to simply clean the filters yourself and assume the system is safe for daily use. Your building's insurance will insist that the entire system be inspected and cleaned by a properly trained, certified kitchen exhaust system cleaning company. The inspection schedule as per NFPA 96 is as follows:
NFPA stands for "The National Fire Prevention Association." This association is a globally recognized non-profit organization organized in 1896 by a group of insurance companies to limit fire-related losses. Today the organization is responsible for the promotion of safety education, safety standards, and training regarding fire, specifically kitchen hood exhaust cleaning and inspections. NFPA is also responsible for establishing and managing codes related to fire safety.
The standards set by the NFPA are adopted by the local fire inspectors and insurance companies to establish standards and codes that are meant to offer protection against fire hazards. NFPA section 96 or NFPA 96 deals specifically with commercial kitchen exhaust cleaning, inspection and maintenance.
At Canadian Power Vac, we have the certifications, training and experience to clean every part of your kitchen exhaust system to NFPA 96 standards. To properly clean your system, we use pressure washers capable of creating 150 degrees Celsius at 3000 psi. For those hard-to-reach duct areas, we use a powerful jet that we lower down into the duct to strip away the grease. Combine this with our grease-eater chemical solution, and you can say goodbye to the grime and hello to a clean, safe kitchen exhaust system.
The Kitchen Vent Cleaning Process
Before Cleaning
We perform an inspection of the entire system.
If cleaning is required, we provide the client with photographic proof.
We provide an estimate for the cleaning within 24 hours following the inspection.
Our properly trained, certified technicians arrive on time for the scheduled cleaning,
We lock out the exhaust fan to ensure the safe cleaning of the entire system, from the fan to the hood.
We turn off all cooking equipment by isolating the gas supply.
We ensure appliances are sufficiently cooled then covered with plywood and poly.
We wrap the hood with poly and create a funnel to a large water catchment device.
We create splash barriers as necessary to protect other kitchen equipment.
During Cleaning
We clean the fan, ducts and hood to the catchment system avoiding the fusible links.
We cleanse the hood filters, dry the hood, replace the filters and polish all visible surface areas.
After Cleaning
We remove the fan lock, test the fan and let it run overnight so that the ducts will be dry for the following day.
We dispose of our poly wrap and greasy water.
We mop the floors and wipe down the surfaces so your kitchen is cleaner than before we arrived.
We place our Certification sticker on the hood and complete our report for the kitchen manager.
We produce a report that includes comprehensive before and after photographs.
We note any issues with the system and those areas not accessible for cleaning.
A Safe, Clean Building Creates a Better Impression for All
High Dusting
The size of your building may not allow for regular dusting of high-ceiling surfaces. Elevated areas around exposed pipes, beams, vents and ceiling fans require special cleaning tools, not to mention the necessary ladders and lifts. Canadian Power Vac's dusting services help maintain appearances without making a mess.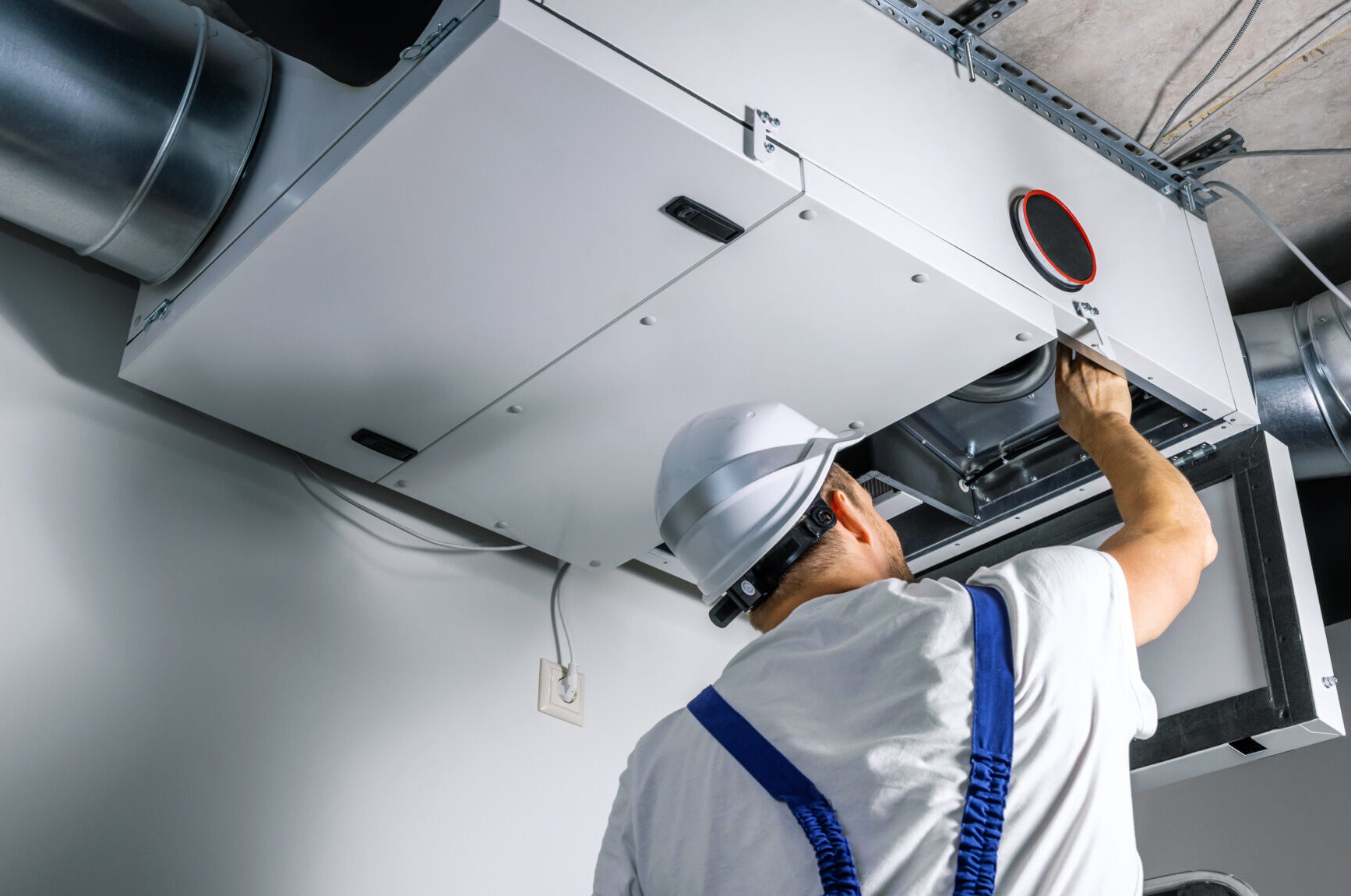 HRV Cleaning
A good heat recovery ventilator is nice to have. But when the stale air in your kitchen or bathroom lingers for too long, it could mean your system is dirty. Our powerful vacuum ensures a thorough cleaning. We'll check that your system is cycling correctly and that your components are sanitized and muck-free.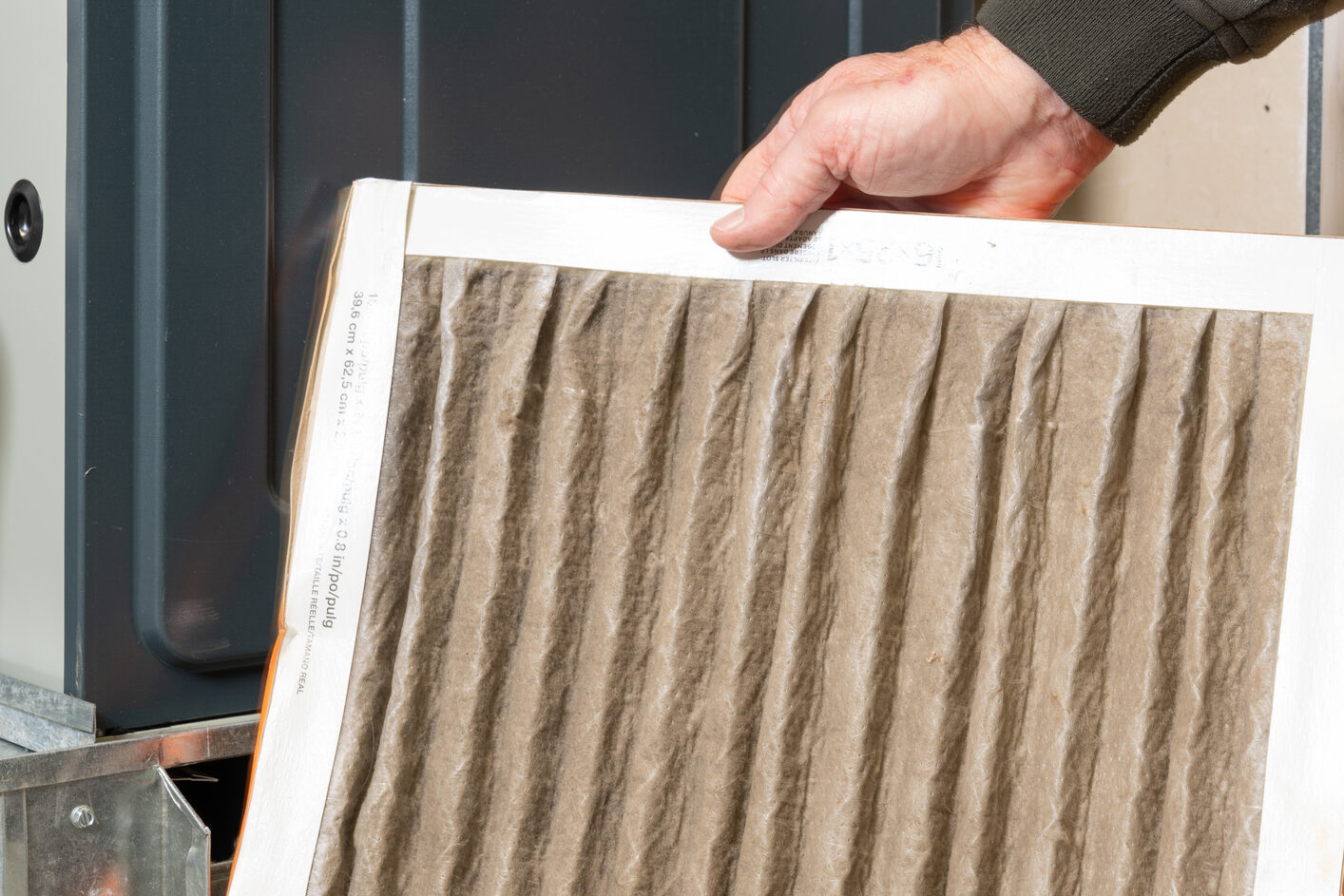 Indoor Air Quality Checks
When it comes to the quality of the air you breathe daily, you don't want to take any risks. Mold spores, volatile organic compounds (VOCs), radon gas, carbon monoxide and other contaminants can affect your well-being. Canadian Power Vac has the hardware to assess your location and the experience to advise on your next move.